What is coaching? OK. Think football. Basketball. Golf. The Olympics.
Got it? Now, can you imagine sports teams—or their star players—performing to their potential without their coaches?
Now widen that view to me and you. Because life has been changing lightning fast since the late 20th century. And never more so than now.
More and more we understand what we used to be oblivious to. Like the connection between food and health. Between stress and health.
We get the connection between the ways we do life and what we get done.
So what is coaching?
First consider the connections between:
1.  habits, beliefs, and dreams
2.  powerful support systems, or lack thereof
3.  our ability to set and meet inspiring goals
Clearly we're each a mix of histories, beliefs and experiences that impact our approach. What we think we can do. Think we deserve.
What coaching isn't
By the way, coaching isn't therapy, another amazing resource. Coaching is present- and future-based, and ultimately about achieving goals, not healing the past. The golf pro expects to actually get to the next level with that swing through coaching, not just understand and accept how it developed so far.
But let me be crystal clear: I'm not saying therapy doesn't promote growth. It absolutely does. It's just that accomplishing what we want is the specific, jacked-up, razor-sharp point of being coached.
Also, effective coaches know you can't just put icing on whatever's there and call it cake. To put it another way, positive thinking isn't a game changer. Coaching is inspirational, and instructional. And so much more.
How 'bout client-centered partnership?
So, again, what is coaching? It's a creative partnership that supports clients in bringing their own wisdom, energy, instincts, intelligence, desire, and focus to setting and achieving what matters most to them. One step at a time.
Plus when we think of athletics, we know coaching has been around for a long, long time. Expert support to optimize performance isn't a fly-by-night fad. After all, the first written records of the Olympic Games were in 776 BC!
Fast forward to these days, here in the 21st century, and life coaching isn't just for the extraordinary few. We live in an amazing age in which we really can pursue our unique, individual dreams, whether or not there's a crowd behind us. We just deserve someone in our corner who knows what to do there.
The nitty-gritty
So for more of what is coaching, my clients get consistent, energetic support. They get active listening. Empowering and clarifying questioning. Then action planning. Of course ultimately they get held accountable. And last but not least they get celebrated for their large and small successes. Repeat as needed.
What's more, we uncover and dismantle bugaboos that may come up and get in the way. After all, that's human, and it's why support matters. In fact we tackle what impacts the present and future and do the work toward real forward movement.
Just like star players run those drills. Put in the time on that swing. Work that free throw. And that's beautiful.
Meanwhile, as you consider this playbook of helpful sports analogies, reach out for more info if life coaching sounds like a fit for you. No doubt your MVP year awaits!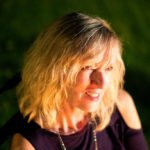 Teresa Young wants you living your dream, for real. She coaches by phone, in person in Los Angeles, and via Skype outside the U.S.