I'm Teresa Young, a life coach who works by phone from the Pacific Time Zone. Let's get right to the heart of my soulful approach.
We're holistic beings wired for growth.
Quantum physics tells us that we're energetic beings, "entangled" in life in fascinating ways. So events and experiences like depressions, dreams, diseases, accidents, addictions, relationship issues, and synchronicities may signal what we need to know now. They may be invitations to correct our course, to develop in new ways toward the healthy longevity that's possible in 21st century life.
And the truth is that exploring and choosing what we really want now—in this particular season of our lives—can keep us energized and inspired. This disrupts any tendencies to begin treading water and marking time until… what? What are we waiting for? The someday that never comes? 
But how, given the realities of our lives?
As a life coach, I say the process is pretty straightforward with the right support, though not necessarily easy: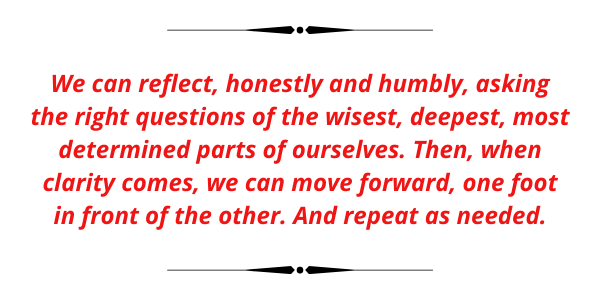 Yes, we can set new goals here in the delicious present, based on who we are today. Then we can take committed action on what we know is true and real for us. In the process, we can stay attuned to helpful inner and outer signals. They matter. And I'll repeat, the right kind of support matters. We deserve it. You deserve it.
And why now?
Why correct course now? Because then the journey really is the destination. We aren't waiting for our real lives to begin… someday. Also, by reflecting deeply first, we aren't careening off half-cocked toward this or that surface goal. No wonder that approach falls apart, because some parts of ourselves may not be in agreement. For sustainable satisfaction, we can do the work of getting truly clear. Truly congruent. Then look out, world!
The journey really is




the destination.



And why a soulful approach?
My approach isn't rainbows and fairy dust. It isn't grounded in a religious tradition, either.
But I am all about the soul, that highest Self in each of us that wants growth, at any age or stage of life. The soul wants the level of self-expression and satisfying contribution to life that we're capable of and want most. That which we dream of fervently in our heart of hearts.
The truth is, we often grow to our fullest potential through the painful, confusing seasons of our lives. Because the times that test us, the inner or outer conflicts that confound us, may ultimately propel us—like some re-birthing process—to a new plane of existence on which to live our best, most vibrant lives. And that level of truly empowering, deeply empathic facilitation is what I mean by a soulful approach. Read more.
Ready for what you really want,
including clarity?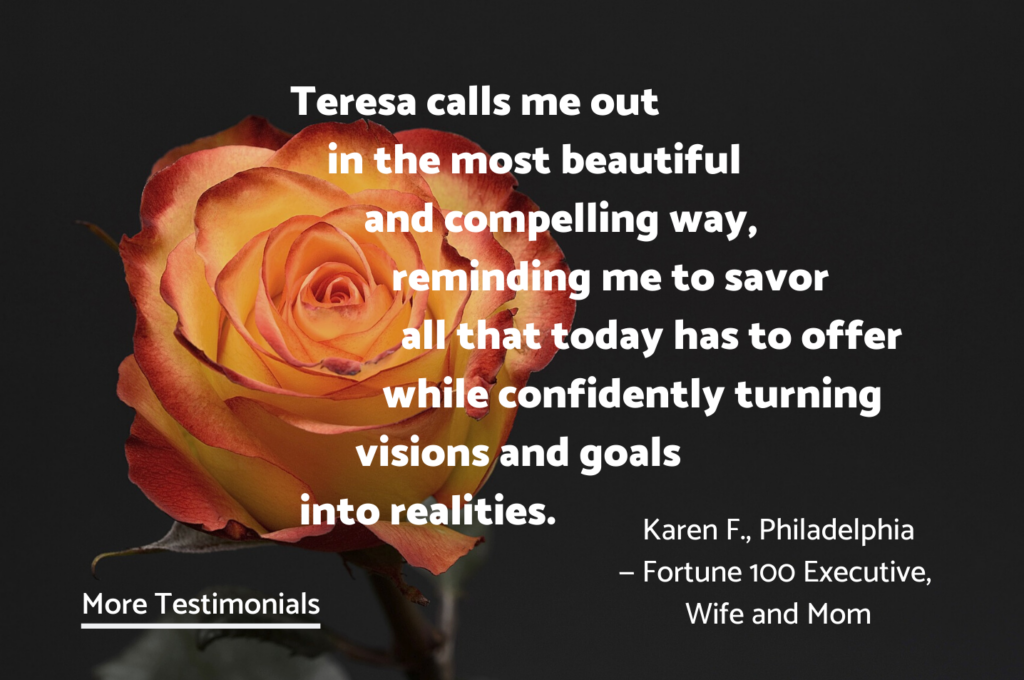 Welcome to your future!
Let's get busy.