Ready to live your dream?

As you consider this "welcome" question, what arises in your heart and mind? Quiet longings? Deeply held wishes?
Imagine accomplishing what you want most. What's the feeling? Take a moment to identify it, then hold onto it while you read further.
Next, just state your dream clearly and simply, without conditions.
My dream is to make my art my work.
My dream is peace of mind.
… a job that I love.
… to own my own business.
… to have an inspiring vision for my life.
… vibrant health.
… an amazing relationship.
Now remember the wonderful feeling you identified above? Ready to live into it? It's time to get down to the deliciousness you deserve.
Ready for what you want,
including clarity?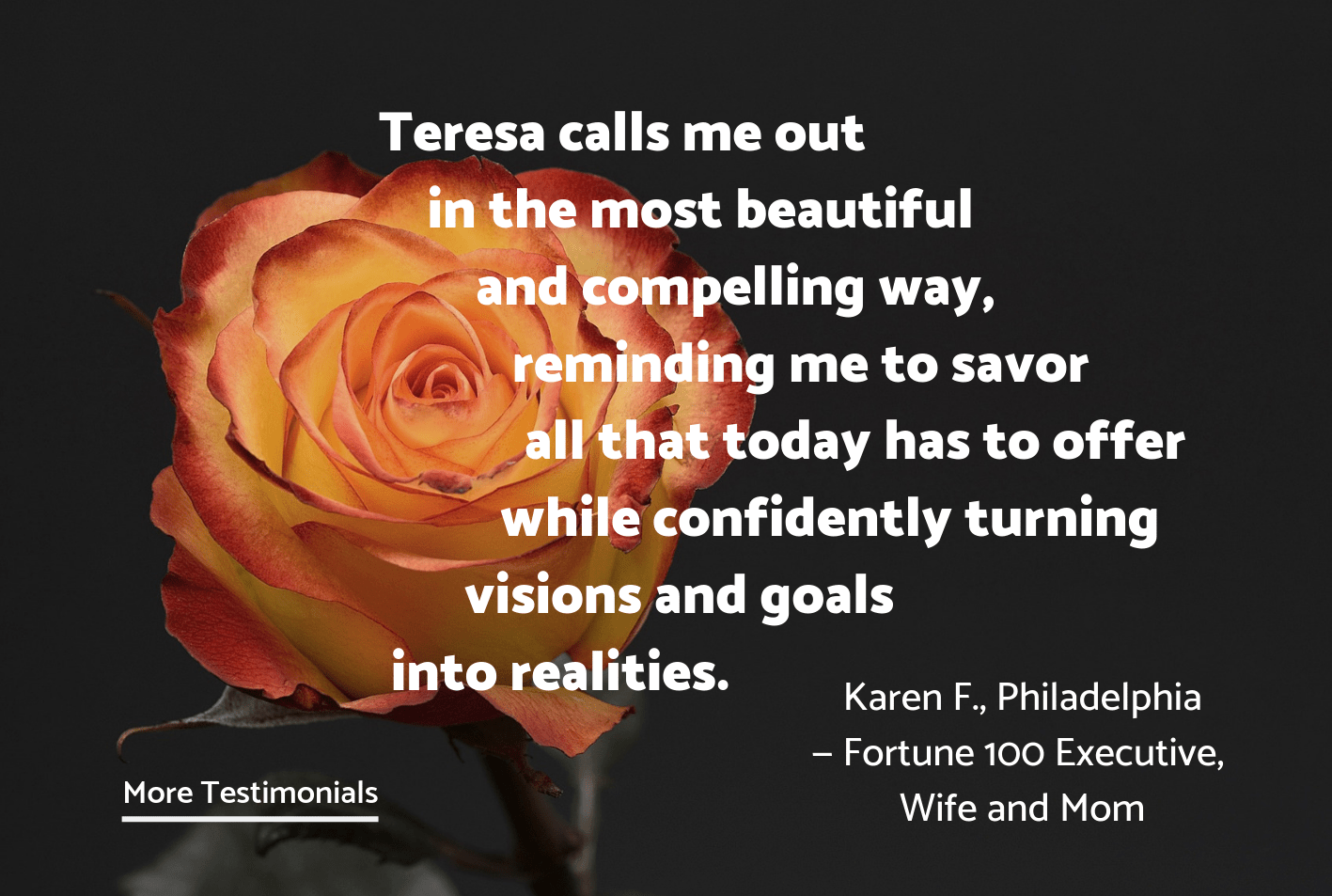 Welcome. To. Your. Future.
Let's get busy.