Welcome

 to Soulful Coaching


with Teresa Young
Welcome to your soulful,
vibrant future!
Soulful coaching with Teresa Young takes two parallel paths, expressing Teresa's two primary passions:  the human journey, and music. Which passion brings you here? Read on for more info on each.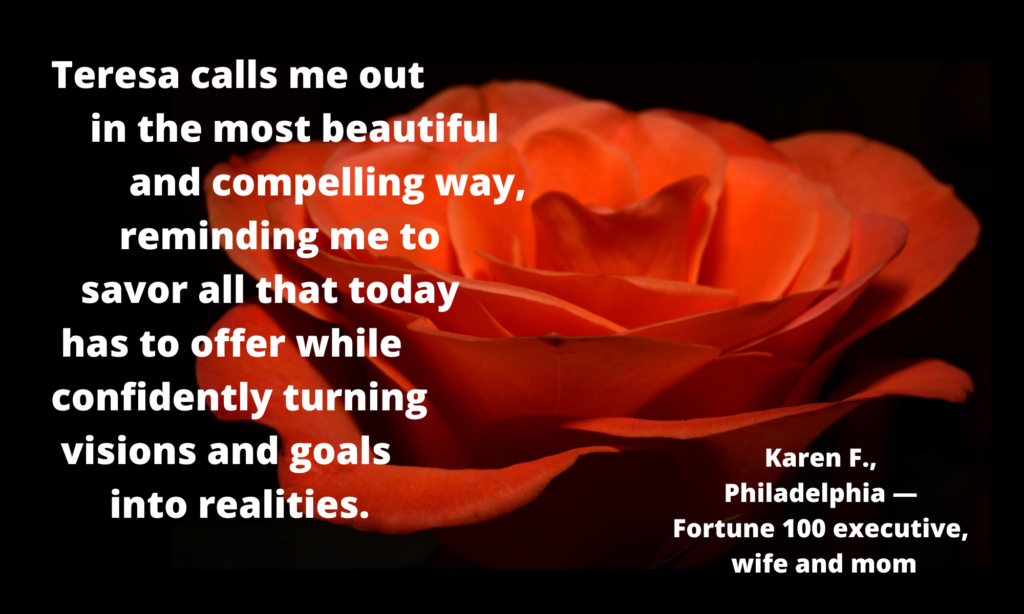 Ready for a new kind of busy?