I'm excited to roll out my new Live Your Dream for Real podcast, episode 1. In fact, it represents me living my dream. :)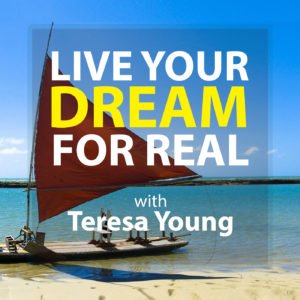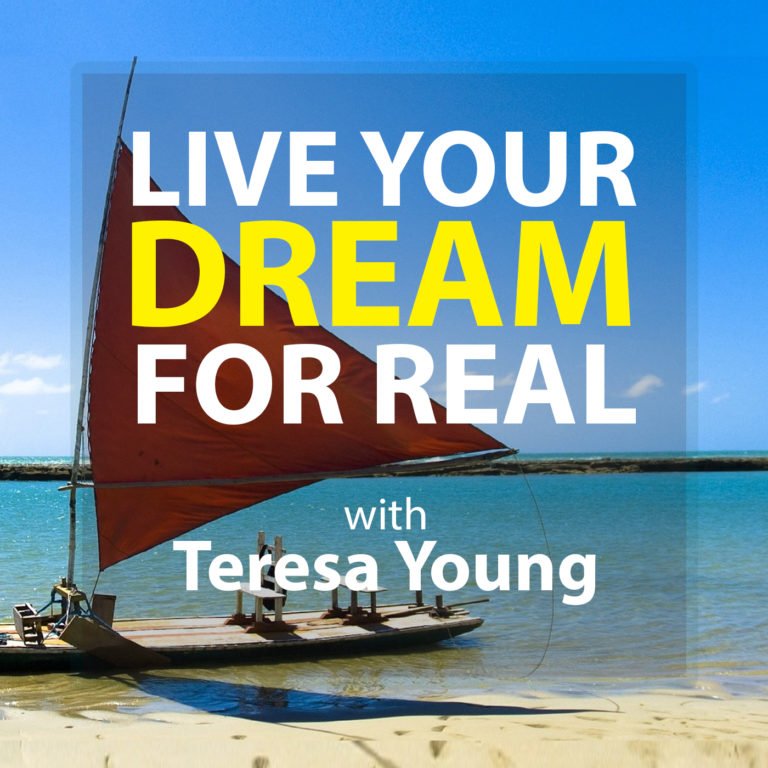 I don't know where this is going
First, I believe coaching others is an inherently creative act. So I'm stepping into the unknown here, with this blank canvas. The truth is, I'm starting this new endeavor not knowing exactly where it's going every step of the way from here! And more, I say this is relevant to coaching others to live their dreams. Relevant in the realm of meaning and satisfaction in adult life, work, and relationships. Including our relationship to self. Our relationship to life.
The value of not knowing

Not knowing exactly where I'll go from here, or how it will all turn out, is relevant to situations or seasons in which good people may be dealing with what I'll call a crisis of meaning. Where on the outside things may be coming along beautifully, but something's missing. There's an emptiness to it.
Maybe what's missing are all our most secret, sacred goals. The ones we're quietly dreaming of, but not living.
The unknown can renew us
As a bit more foundation, I'll share with you that my personal work, as an individual woman, is to continue to follow what I call the river of my own life and creative process. Wherever it leads me.
So that season by season, year by year, decade by decade, I am growing. I'm developing parts of myself that I haven't known yet. And in the process, I'm constantly renewed by the fact that at least part of my creative process is always on into the unknown.
And I mean in both the outer world and in my inner world. As I develop parts of myself that I don't know yet, skills that I don't have yet, I refresh myself. Neurologically. Physically. Emotionally. Spiritually. It's all good.
Toward expanding, not folding in
In truth, life may often seem to encourage us to gradually fold in. To tuck in. To risk and express less and less. Instead, living on into a continuing fullness that being in the unknown brings to our lives, well, that's the quality of life I'm looking for.
Indeed, I say this is good for us humans living in the wild, wonderful 21st century. We're truly blessed with so much opportunity to keep growing through the lives we lead.
Now, with these thoughts under your belt, jump on in and enjoy Live Your Dream for Real, episode 1. And please, send me your questions here!