The holiday season that you just celebrated—in whatever ways—can be intense, right? Family, friends, gifts, rituals, messy people, neat freaks, old issues, new plot twists… it's often, well, a lot. Whew.
And you no doubt did your part to try to make the season a beautiful one. Time to re-energize now.
Now, back at work, at home, at school, you may be feeling just how much life force you expended in the process. It's time now, as you settle back into your relatively comforting routines, to re-energize. Time for some smart strategies to put the zest back in your step while you prep to make the most of all the natural motivation that the New Year brings.
Read more here at liveleadplay.com.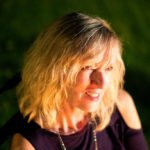 Teresa Young wants you living your dream, for real. She coaches by phone, in person in Los Angeles, and via Skype outside the U.S.