Generating power here
I've personally never seen so many lineworkers jamming in tandem across multiple lanes of traffic. And on a Sunday yet. This is still going on all around Panama City ever more dramatically. Gulf Power is trying hard to restore power to all of Panama City and larger Bay County by October 24th. That's tomorrow. Fingers crossed.
And in a sweet moment yesterday on a busy highway, three state troopers were standing there keeping an eye on things. A passenger in a moving car ahead of me reached out and handed them a bag of sandwiches. They dug right in. Generating power, indeed.
Music matters
Soon after I got here I decided on Pandora's '70s rock station. And on generating power again, when I can get a signal, the '70s rock station evokes memories of my early teen years here and energizes me. Yesterday en route from the beach in heavy traffic, Cat Stephens' "oo, baby, it's a wild world" couldn't have been more perfect.
My brother's family is staying with me after getting most of their apartment's contents into storage. My mother feels too weak to move and doesn't want to, so I'm taking hot meals to my parents daily. After several hours with them yesterday, James Taylor's "Shower the People" kicked in as I pulled out onto their ravaged street again. James got me past the horror my father and I feel every time we open his garage door to the ruin around us. I give my dad his own private daily pep talk then as we stand together next to my car. "Shower the People" is definitely what I'm doing here.
Sketchy routines
On the important topic of sketchy cell signal after a natural disaster, shout-out to my iPhone. I'm faring better than folks with various other devices. I'm sending and receiving texts, utilizing weak cell signals and WiFi, and accessing Google and Google maps for resources we need. (And shout-out to whatever tower is subbing for Sprint's two ruined ones.)
We're achieving a bit of a routine while waiting for power, insurance people, and more ease of movement, both indoors, where power and extension cords to my father's generator and all around his ground floor are exactly as I imagined them while sleepless in Los Angeles—with my mother on a walker and him using a cane—and outdoors, given downed trees, mounds of debris, suspicious-looking cables, and workers everywhere with orange cones and heavy-duty vehicles. And one more update: Yesterday I saw a convoy of FEMA trucks emblazed "Potable Water" roll into town. Their presence is growing.
Fueled by gratitude
And once again with feeling on the subject of generating power, THANK YOU AGAIN to everyone who has aided us. Now that the shock of the present is receding a bit for all of us, I've begun sharing with my parents how I got here this time. The help we received. They get wide-eyed and speechless while I get choked up, the three of us feeling so much together.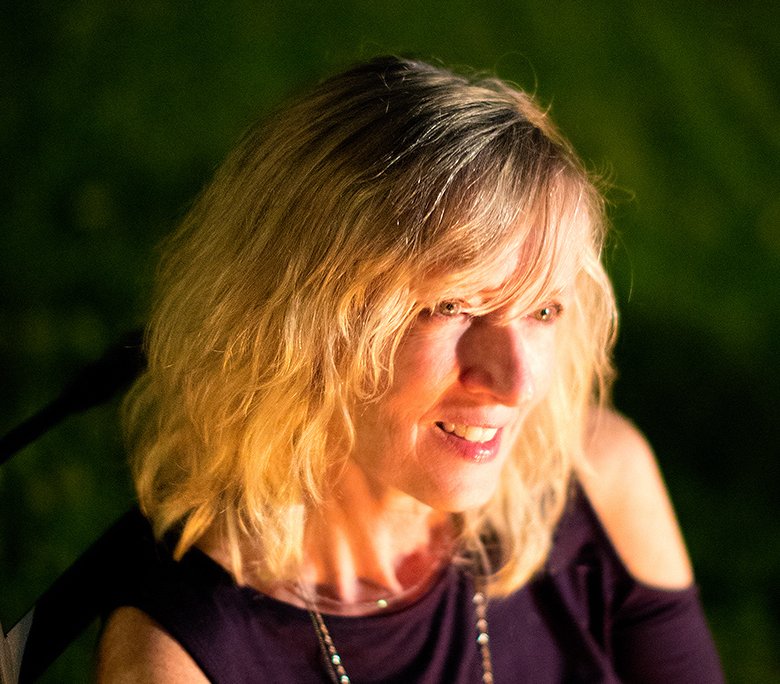 xo
Teresa