All work and no play makes… well, you know. But still, notice all the big and small anxieties and obstacles that may pop right up in front of you when you think about taking some real time for play time. Time not just physically separate from your work in the world, but time when you're truly engaged in playing and re-charging. Time psychologically and emotionally free, like on hiatus from all kinds of creative endeavors. Free from really still being in it and at it all no matter what you're doing or not doing. You creatively obsessed types know I've got your number, right? After all, it takes one to know one.
Though I'll also note that some of you wise ones are really, really good at this! If so, be sure to celebrate that in yourself. Celebrate the inner and outer life you've crafted that's super-conducive to balance in all things.
On the other hand, if real relaxation and play time—with real internal permission and cooperation—are a stretch for you, get curious about the "why" of that. What's keeping the pedal to the metal in terms of you being all work and no play?
The truth is, there can be so much in the mix. I laugh at my tendency to zip around like the energizer bunny in ways I found amusing in my mother's style for decades. I see it in my grown sons, too. We enjoy work. So we work! So I'll note from experience that a pendulum swinging and a focus on the yin and yang of all things each help me in "working" to craft balance.
Yep, time for the pendulum to swing, enjoyably. Time to work, time to play, time to work… like your favorite swing set from childhood, back and forth. This flow from work to play and back again is a dynamic you can count on, like sun and moon. Day and night. Even laughter and tears. It's all in the mix. Beautifully.
And in the yin and yang of all things, you—and your loved ones—deserve play time! Set it aside. Schedule it. Honor it. Fun time, chill time. Even just as a grand experiment. Afterward, as part of it, check in with the most goal-oriented part of you and note the value of that down time. Zinged-up energy? Fresh ideas that popped up out of nowhere in the midst of chill or no holds barred leisure activities?
Then let me know how your grand experiment goes. I'm here for you, your beautiful goals, and your balanced lifestyle. Meanwhile, time to plan that little road trip… :)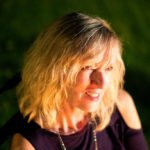 Teresa Young wants you living your dream, for real. She coaches by phone, in person in Los Angeles, and via Skype outside the U.S.